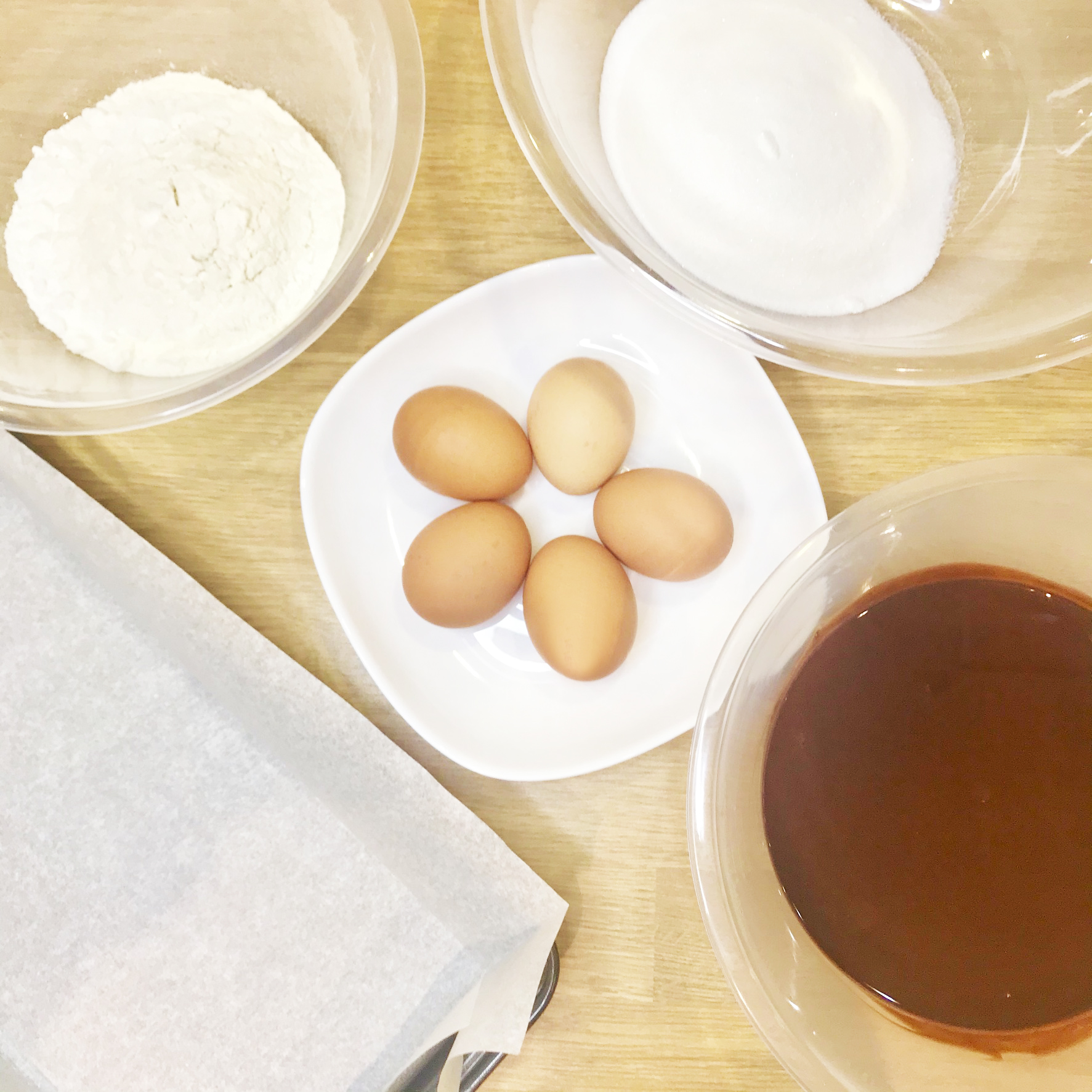 Fresh Quality Ingredients
Absolutely no preservatives. Our brownies only use the best and freshest ingredients and locally sourced where possible.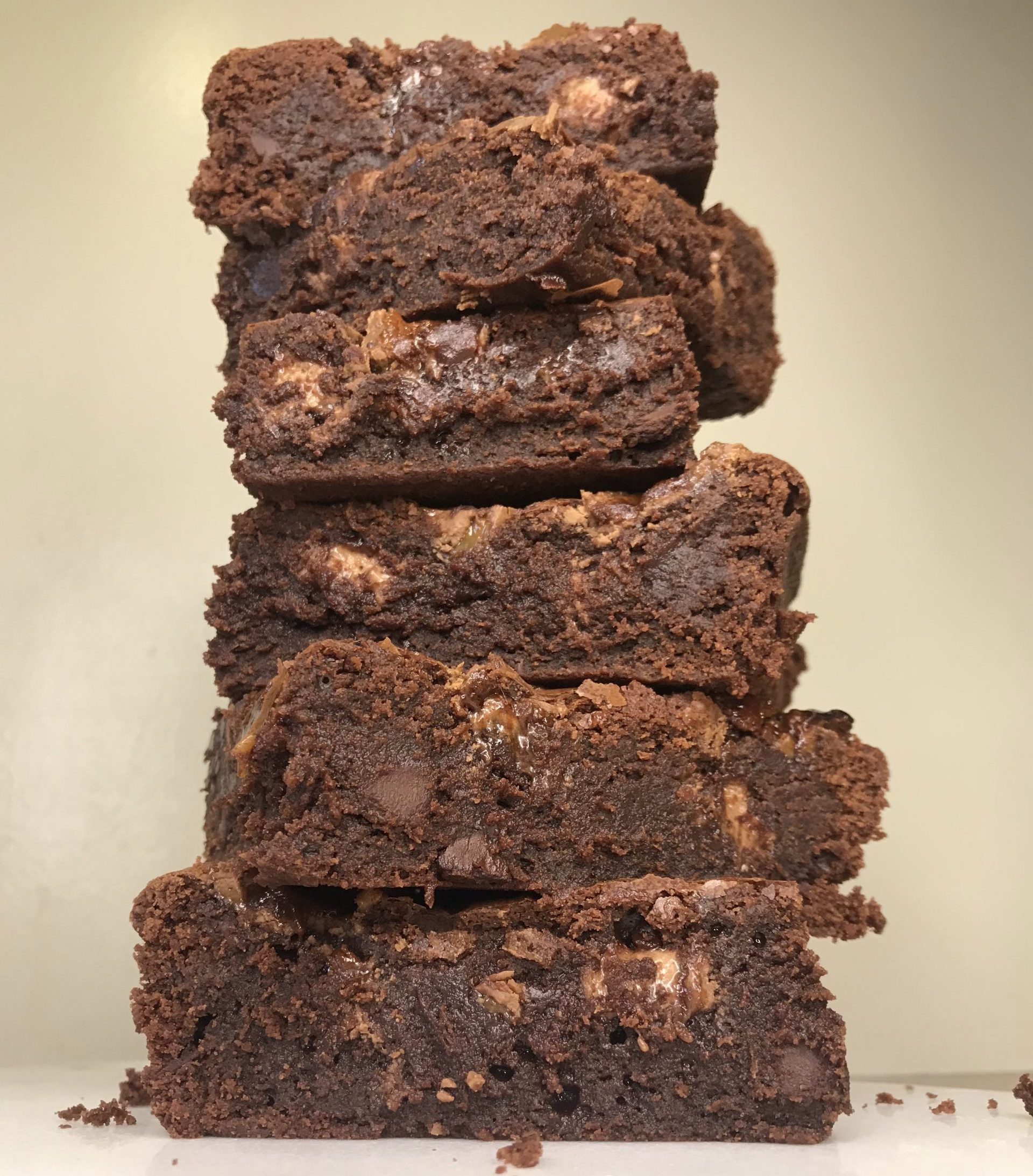 Generous Portion
Have you ever purchased a brownie and thought, "where's the rest of it?" the dimensions of our brownies are very generous which means more for you to enjoy!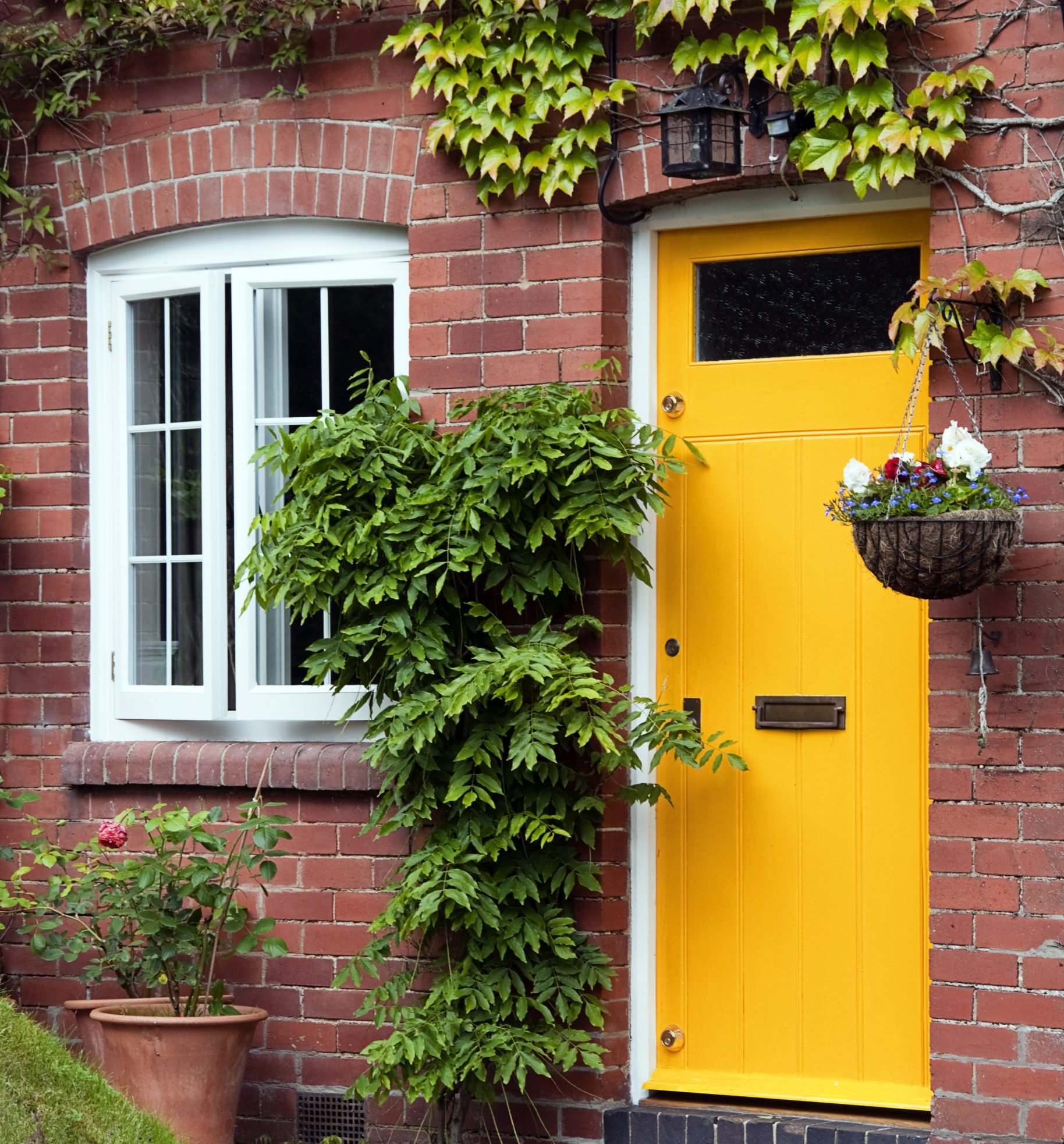 Delivered To Your Door
Who doesn't enjoy receiving parcels in the post, especially when they are filled with your favourite brownies? Whether they are for you to enjoy with a cup of tea or for a friends birthday surprise be assured they will be delivered fresh with first class delivery and ready to eat.
About us
Beeziebakes was created from the experience gained working in a professional kitchen baking and decorating cakes for over 7 years. Along with a passion for baking and being creative we have decided to build our very own cake world helping others make the most of every celebration!

Offering Brownie Stacks, Postal Brownies, Viennese Whirl treat boxes, personalised cookies/wedding and party favours, Wedding Cakes and handmade and personalised bunting.
Film & TV
Having worked on some very exciting projects both on set and on location, we have experience in working in different environments and have the ability to adapt to changing conditions.

We have worked for some of the leading production companies in the UK and our work can be seen on BBC, Netflix, ITV and Sky.

We specialise in both real and artificial cakes to suit the needs of the scene e.g. modern or historic and can work to a brief.

Please get in touch with your enquiry, we would love to hear from you!
Postal Brownies
Freshly baked, boxed and wrapped brownies in a variety of flavours, delivered straight to your door, or to your friends door for extra brownie points!
Learn More
Seasonal Postal Boxes
Perfect for sending loved ones special treats in the post to let them know you're thinking of them all year round.
Halloween
Boxes filled with trick or treats?
Brownies, cookies and other Halloween goodies.
Christmas
Cookies, Brownies, DIY Gingerbread Decorating Kits
and all that good stuff!
Valentine's Day
Treat Boxes to send to your Valentine or to share with your special someone!
Mother's Day
Send a special personalised Treat Box to say Happy Mother's Day to someone you love!
Brownie Stacks
Currently only available for collection from our Berkshire kitchen or Free Delivery within SL6.
They are perfect for any celebration, made up of either 32 cubes of delicious brownie in one flavour or 64 cubes of brownie in two flavours of your choice. Decorated to suit your special occasion, with an iced and ribboned board and a scattering of sugar decorations to suit your theme.
Order Now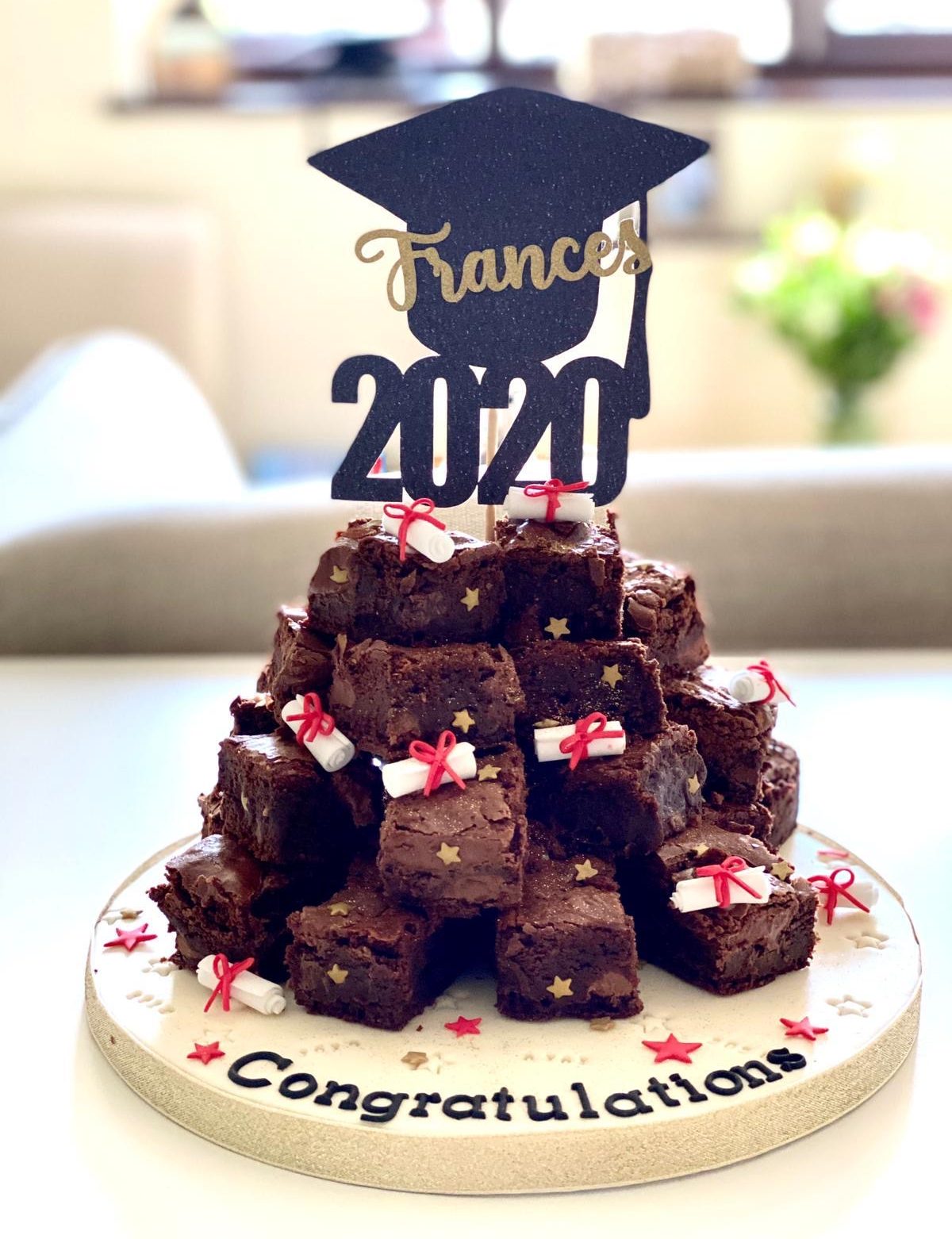 Personalised
Bunting
Avaialble for posting.
Our unique handmade, personalised bunting can be added to a brownie stack, or any other edible centrepiece for that extra special fun finish.
Order Now
Biscuits
Stunning and delicious, hello who doesn't like both those things?

Perfect for a wedding, sweet table or for corporate events with personalised logos on. Made with our gorgeous shortbread biscuit base and decorated with fondant icing these are so versatile and can be used as wedding or party favours! They can also be wrapped and sealed ready to place on tables or in party bags!
Wedding Cakes

Creating beautiful and delicious wedding cakes is something we take pride in here at Beeziebakes and this is where we fell in love with baking and cake decorating. What could be more special than having a part to play on one of our customers happiest days of their lives? … nothing in our book!

Take a look at the range of cakes we offer and send us an enquiry, and we will get back to you as soon as possible.
Learn More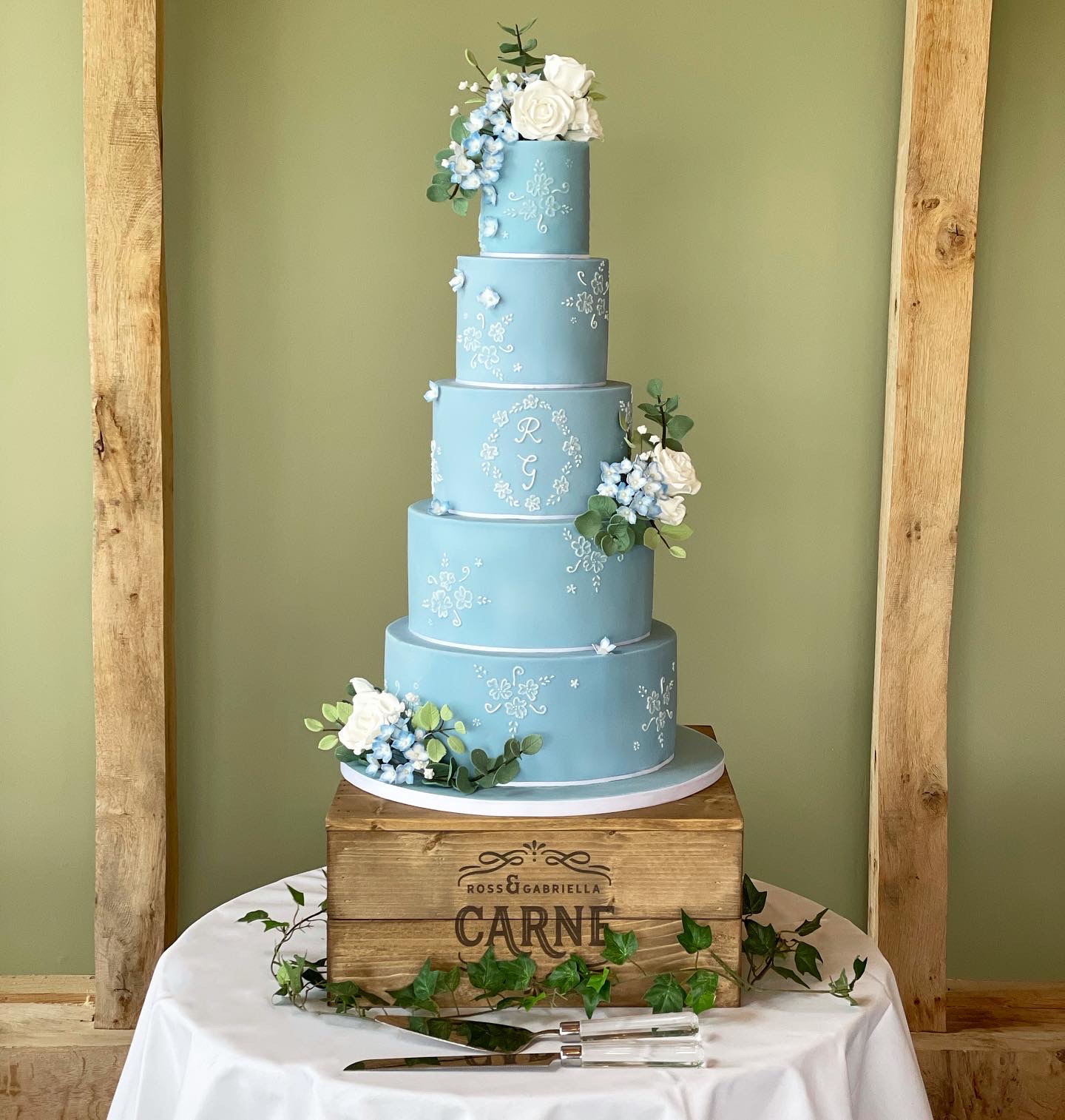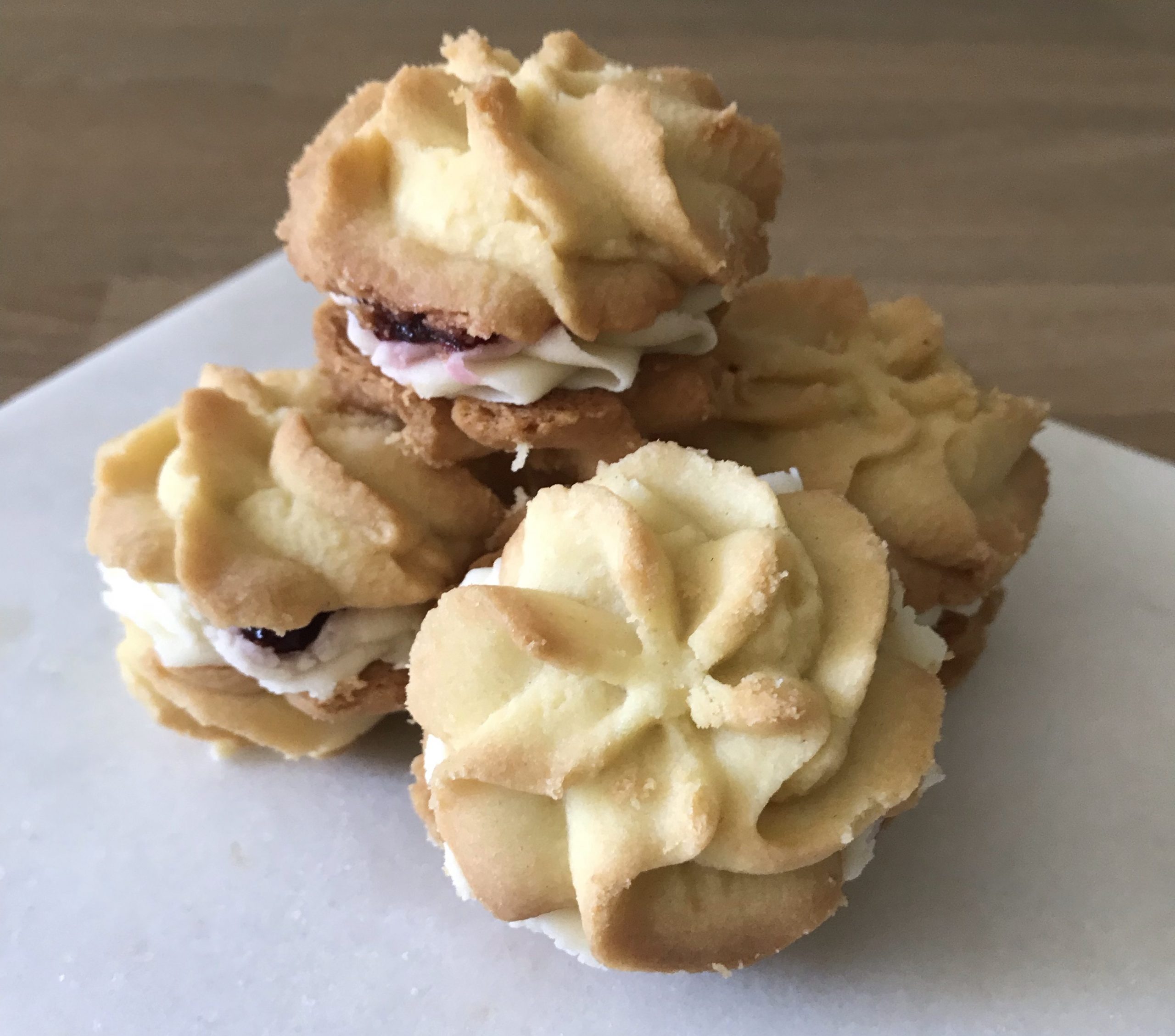 Viennese Whirls
Our special Bee-ennese Whirls, buttery on the inside with a crisp and crumbly outing that keep you coming back for more. Filled with Buttercream and Jam, come in a variety of flavours so be sure to check them out.
Coming Soon